White House Down (2013)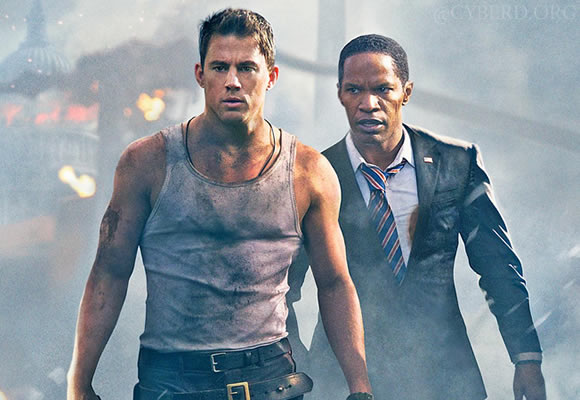 Man this movie was just great! It had everything. Comedy, action, family drama, drama, family, comedy action, family action, action comedy, comedy drama, rocket launchers, gunfights, fistfights, explosives, it had it all. It was also (coincidentally?) very similar to Olympus Has Fallen... isn't it strange when two movies like this coincide on the same year? Kind of like Armageddon and Deep Impact (1998), or Elysium and Oblivion (this year).
Either way though, this movie was just great. The acting felt personal, both good guys and bad guys characters you could relate to (plus they all breath persona, even though some of it may feel overly patriotic for an outsider), the coupe is professionally staged, the camera angles creatively diverse... and the best thing about it is that the action just never stops! Tatum seems to be on a roll with great roles lately.
Will definitely have to keep an eye out for his next one.
rated 4/5: fo shizzle