Shadowless Sword (2005)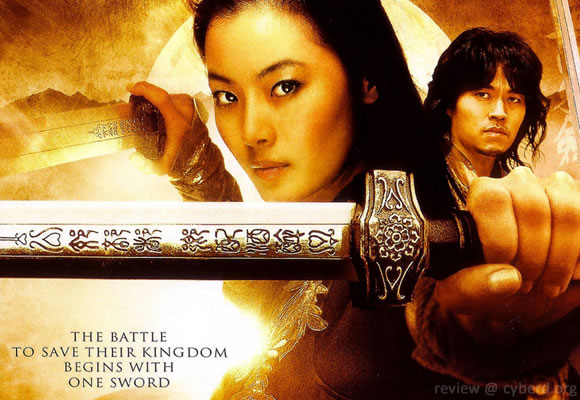 So there's yet another tragic Asian movie I have to review. This time it's tragic in a good way, though. I mean, not all the good people die. It's like 300, but with Asians, with not only men, with no half-naked people, with much better stunts, with much more scenery and a much better story. Well not exactly, but it just suddenly reminded me of that movie.
There's a lot of sword fights, and a lot of wires, and a lot of special effects, but it still looks good. The plot takes place around the year 900 and tells the tale of a prince in exile who is suddenly the last prince alive, and has to make it back to Bahlan (is that spelled right?) to become King. He doesn't want to, though, but the girl who comes to fetch him is very dedicated to her task. At the start he seems like just another asshole with no backbone, but time changes him, and the journey changes him, or maybe it's the company that changes him... or maybe he had never really changed after all.
Good movie. Sad ending. :(
rated 4/5: fo shizzle