Nekromantik (1987)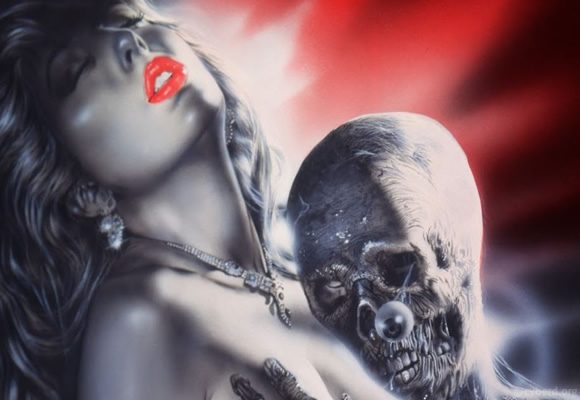 What lives that does not live from the death of someone else?
Fornicating with the dead: That's what it's all about. A select few characters with their own morbid fantasies, gruesome props, flayed chickens, horrible accidents, sex and death... it's an experimental montage of the macabre. Not badly done, though some of this stuff... not really up my alley! I don't easily get grossed out but seeing animals getting flayed in particular... I could've done without that bit.
It's all about a couple of necrophiles. The husband works as a street cleaner, and one day brings home a corpse that his wife is just fascinated by, and from there on things really start to go downhill...
It's not as gruesome as what you'd get with something new in the same genre, or as authentic, but the plot: that bit will be difficult to match. It's authentic, as bizarre as it is. All the stories of the Cannibal Cafe and what-not come flooding back. Don't Google that. But if this is your thing it's... pretty gritty.
rated 3/5: not bad