Now You See Me (2013)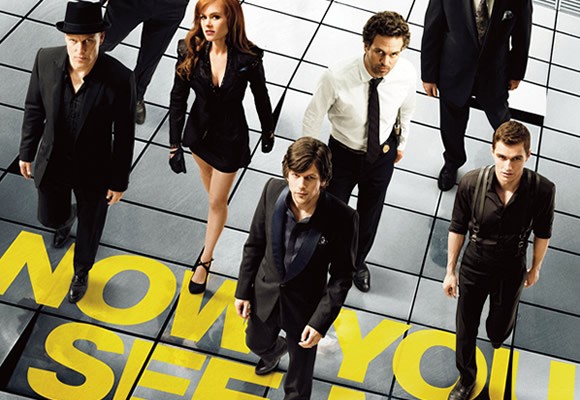 Four magicians each answer a mysterious summons to an obscure address with secrets inside. A year later, they are the Four Horsemen, big time stage illusionists who climax their sold out Las Vegas show with a bank apparently robbed for real. And then, things get interesting!
The action is sparse and spaced, but it's the magic that really takes the momentum. Jesse Eisenberg, Woody Harrelson, Isla Fisher and Dave Franco are the Four Horsemen, and they really put on a show, for the in-movie audience as well as the one outside. In their magician roles they all feel authentic. Great actors. Great distractors. Great magicians.
I've seen so many bad reviews for this movie, yet they don't seem to grasp the story at all. People get lost on details and inconsistencies, when they could be filling out the blanks themselves. A good movie leaves a part to the imagination. And misdirection is a natural element even more so with magic - why would they explain their trade secrets? I feel I learn just enough throughout the movie to go out understanding that I can't hope to understand it all.
But I grasp the basics. The important things. I get why they did what they did, and I get why the FBI agent did what he did. I get their bigger tricks too, I think I have an idea of how self-suggestion and hypnosis works, the magic acts makes sense, and yet the bigger mystery is left for our own minds to unravel. I think it's a brilliant ending with a tingle of mystery, even if all that was important has already been revealed.
rated 4/5: fo shizzle