Olympus Has Fallen (2013)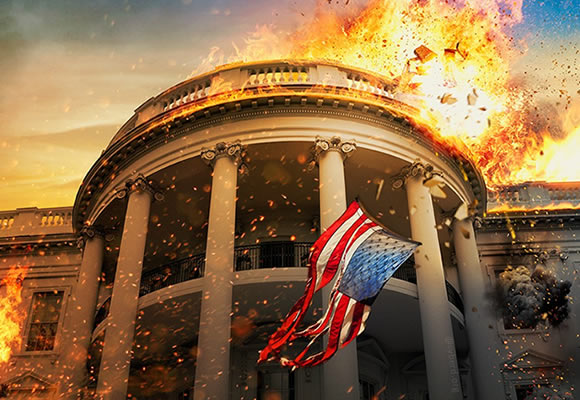 I liked this movie. I don't quite remember all of it, but I know I liked it. It's a shame that White House Down came out the same year though, because that one pretty much completely overshadowed it. At least for me. This movie was good... but White House Down was waaay netter! The plot is very much the same, but there are a few perceptible differences in this one, such as: lack of kid, not as charming a main character, not as intense and exaggerated action and overall not as varied, clever and entertaining a plot progression as the latter. The IMDB description reads this:
Disgraced former Presidential guard Mike Banning finds himself trapped inside the White House in the wake of a terrorist attack; using his inside knowledge, Banning works with national security to rescue the President from his kidnappers.
Apart from the differences detailed above, I suppose this one is a bit more serious, if that's what you are looking for, though White House Down is also far from comedy. Overall it's yet another patriotic American movie, the second one of the year with exactly the same theme, but all the same a great watch!
rated 4/5: fo shizzle