One Piece 105
Vivi & Luffy & Co head towards Rainbase, the place where Crocodile is.
Determination, check. Hope, check. Luffy, check.
The King gets Vivi's message, finally, truths are revealed!
The King & his men.
Carue.
Rainbase, Crocodile's base of operations.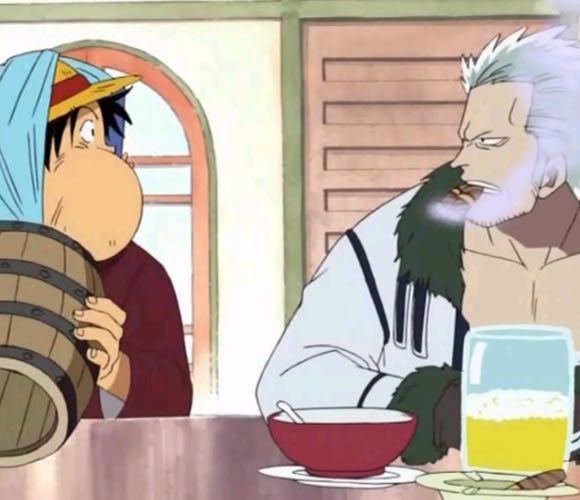 Water!! Huh? Smokey? What's he doing here!
Slight complications arrise.
Run on with them barrels of H20!