One Piece 106
Smokey is hot on their tail and they run into Crocodile's casino.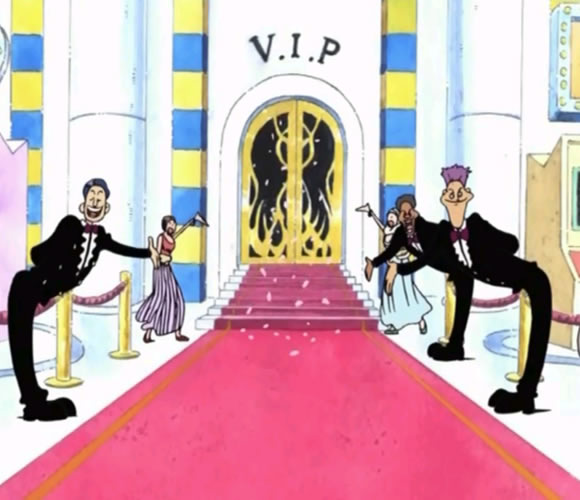 VIP room ahead! Or is it really?
Yeah... the VIP room. Haha.
Smokey bashes Luffy with his bat, one made of Kairoseki, a strange material with the same energy as the sea. It drains Devil-fruit users of their energy. Then he sits down and waits.
Time is long in a cage so Luffy provides us with entertainment. Sail on!