One Piece 114
Time for Usopp & Choppers great battle.
The Mole-woman is digging around ferociously. The big guy is shooting baseballs with his insanely heavy bat, when...
Usopp bashes him in the head with a 5 Ton hammer! Surprise!
Victory? Nope.
Might have been if it really was a 5 ton hammer...
Things are looking ugly, baseballs are everywhere.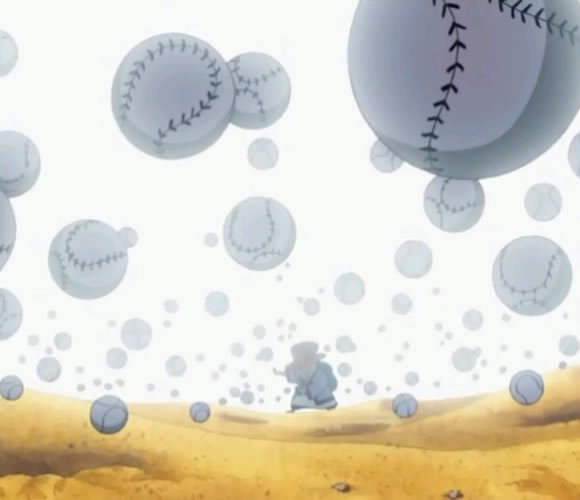 And in them there are bombs.
The situation is getting desperate. Usopp is being battered bloody.
Until he jumps into the tunnels and puts some explosives in them. Big kaboom. Is the battle over? Sail on!