One Piece 115
The fight in Arabasta rages on!
Usopp is getting pissed. The foes are mocking not only him, but everything he stands for, and we know that even though Usopp is a weakass weak... ass, when he finds the determination, he just can't be killed.
Err..
An interesting angle on the Bazooka dog and the blast of a falling Usopp. Is it over? How will the remaining 300 episodes left before I finally catch up to the airing series with my episode reviews be with no Usopp in them?
No, Usopp isn't dead.
And he won't let the foes ridicule his ambition.
Chopper joins in the fight, and together they blast the foes to smithereens with their own weapons. Betya would have wanted to see that, wouldn't you? Well, watch the episode!
Meanwhile, Sanji & Bon Clay are at it.
Seems like Bon Clay is getting serious!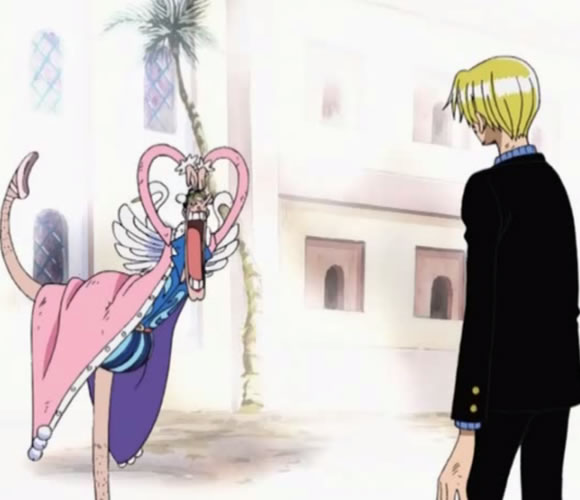 Here's his serious pose.
And at the castle, Vivi and the soldiers are waiting by the gates while the war rages on outside. Sail on to the next episode!