One Piece 116
Sanji & Bon Clay's fight rages on!
Huh?
Oh, well that explains it. Remember Bon Clay's special ability to switch faces? It seems he's found Sanji's weak point.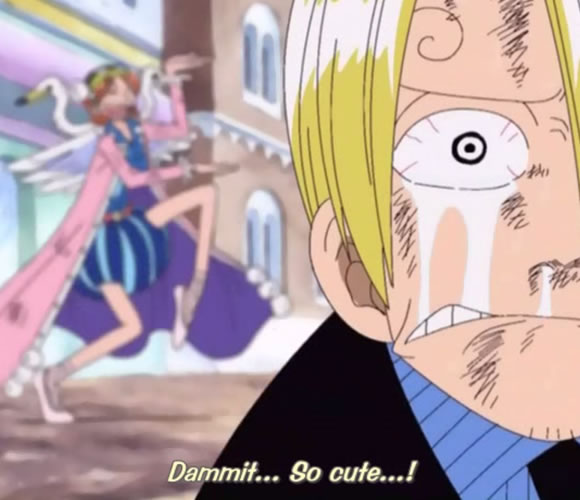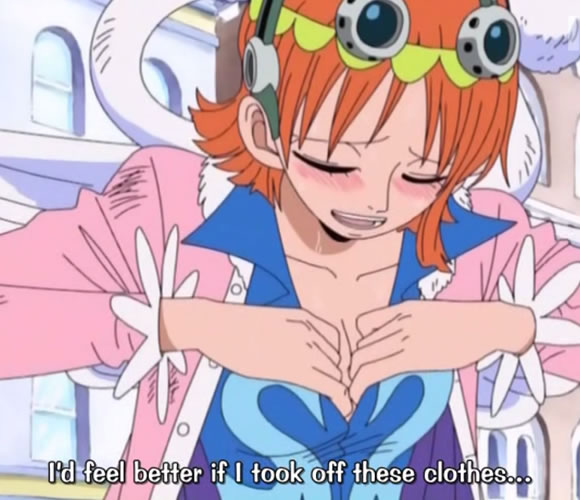 Meanwhile, the foe is defeated. Usopp is down too. Chopper is mourning.
Everybody OK. :)
Zoro's getting serious too.
Along with Mr 1.
Back in the Sanji and Bon Clay battle it seems Bon Clay has started fighting fair. Flying kicks everywhere.
Bon Clay is down, Sanji wins. Bon Clay is expecting to be dealt the final blow but Sanji just shakes his hand and tells him it was a good fight, and then moves on to the warzone.
At the castle, Crocodile has arrived.
Vivi asks where Luffy is.
Crocodile tells her he is dead.