One Piece 117
More fighting! One of the funniest fights of the Arabasta saga too. Nami VS Miss Dopfelfinger (did I spell that right?). The episode starts with a flashback of Nami asking Usopp for a new weapon. Usopp making a weapon. And then...
Nami is hiding.
Trying to figure out her new weapon.
Her foe appears! Miss Dopfelfinger, who ate the spiky spiky fruit.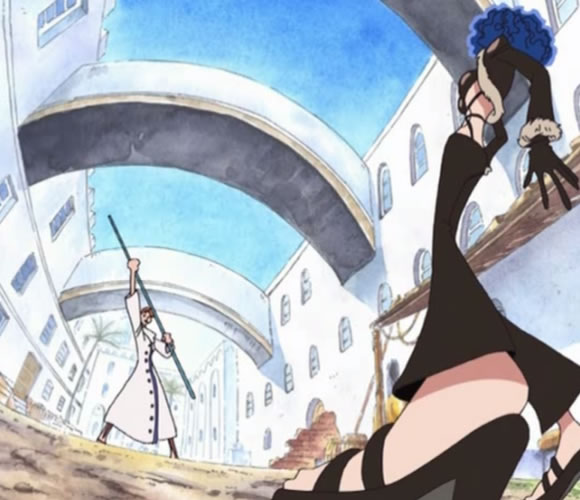 Things aren't looking bright! What's up with Nami's new weapon anyway? Can it really do any damage?
Meanwhile, at the castle...
And then back to Nami, busy dodging attacks.
Surprise.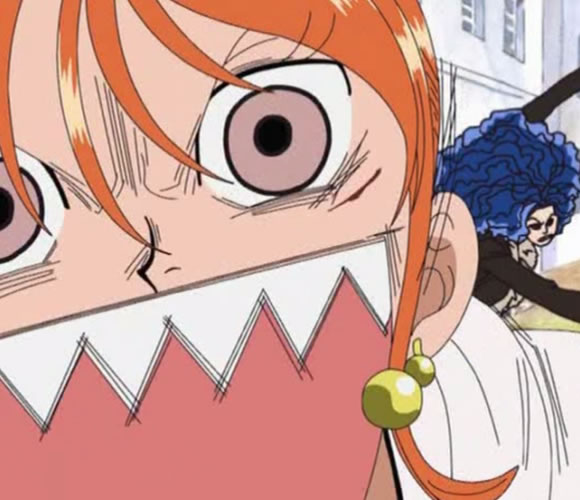 Nami skims through the weapon manual again and realizes she's on the party trick page. Time to move on to combat mode!
The King is having a hard time too. Sail on!