One Piece 119
Zoro meets the man of steel.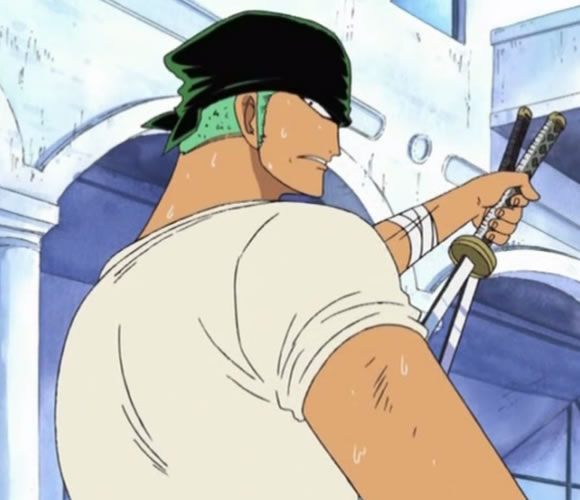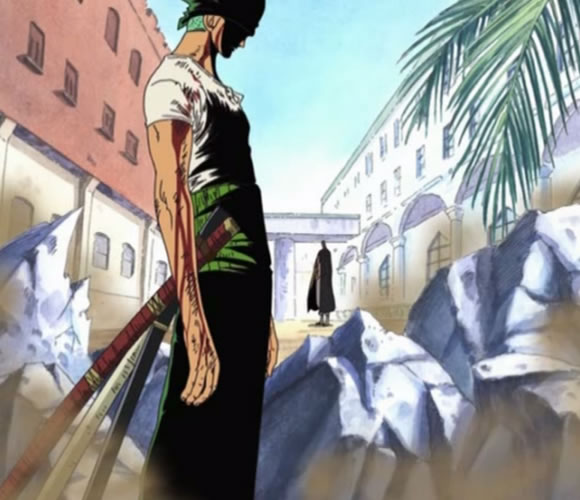 Mr 1 asks Zoro if he'll try cutting diamonds next.
What a waste that would be, Zoro replies.
End of episode, and one of the best fights in One Piece. There are flashbacks, there are punch-lines, and there is Zoro on the brink of death. 119. Victor? Zoro, of course. ;)
Sail on!