One Piece 125
The bomb in the clock tower has been revealed. All the Strawhats have to do is get up to it and shut it down before the blast off. Piece of cake, right?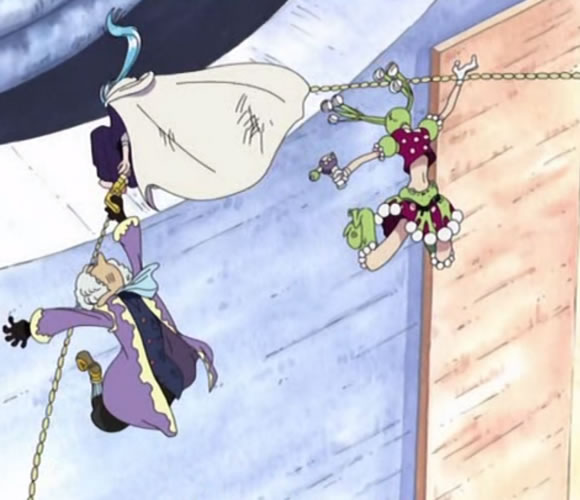 With a little help from Zoro, Sanji, Chopper & Usopp, Vivi flies up to the top floor and slashes down the foes there waiting. Now to defuse the bomb...
Picture says more than a thousand words.
Pell, recently shot down by the snipers in the tower, is back. After a short speech and a flashback into Vivi's youth, he flies away with the bomb. No further captions neccesary.
Is it the end? Next episode...