One Piece 126
The blast knocks everybody down to the ground, yet they get up again, and keep fighting. Vivi is yelling at them to please stop fighting, and the Strawhats do what they can to beat down the resistance (without killing anybody).
Down in the underworld, Luffy is poisoned, supposedly not able to move, the life slowly being drained out of him. Crocodile is babbling on about the new era when he stands up yet again.
You can't... defeat me! I'm the man who will become the pirate king!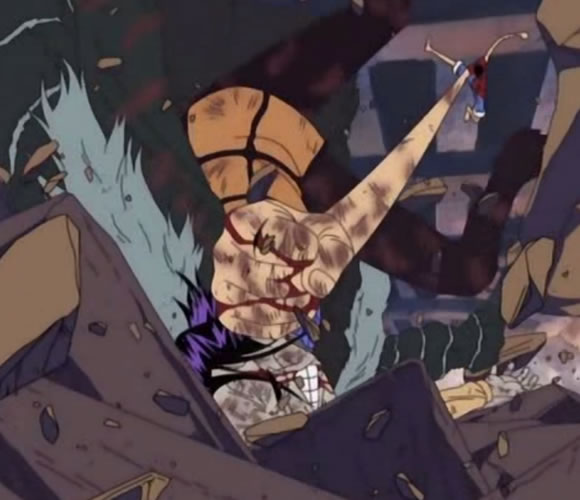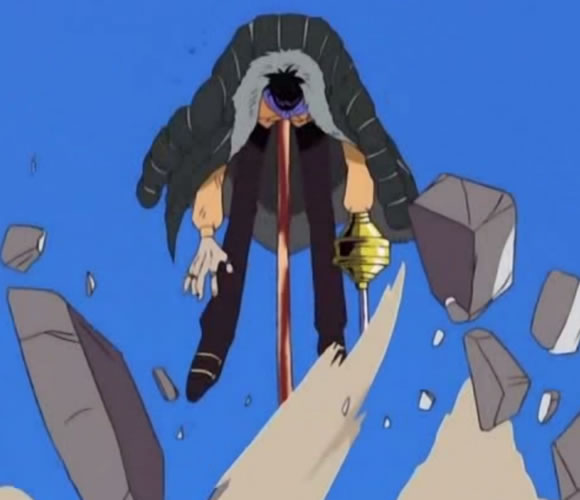 Crocodile is done for. Getting blasted through a thick floor of bedrock will do that to just about anybody. Well maybe not Luffy, if he puts his mind to it...
With Crocodile gone... or because of that big blast in the sky... the rain starts falling down. Finally. People drop their weapons and dance. :)
The end? Almost, sail on to the next episode!