One Piece 127
The war is over! All over the country people rejoice.
The King delivers a speech.
The princess speaks from the tower.
The little kid that spurred the rebellion tells the truth.
The people all let go of their weapons and their rage.
The rain keeps falling down.
Even in the ruins of Yuba.
The Kung-Fu seals party!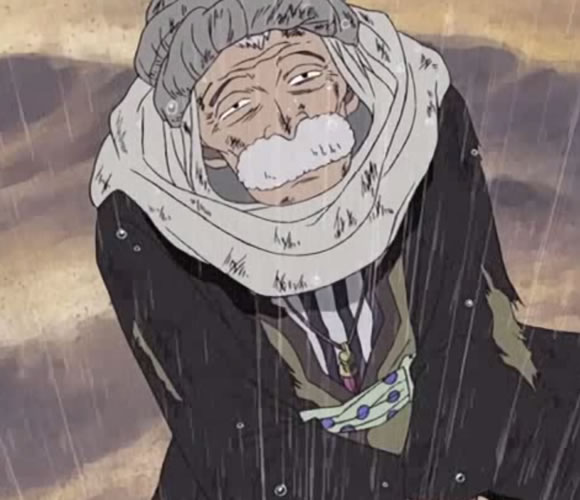 The old man in Yuba smiles. "Only three years, that's all it took", he says.
The marines have taken Crocodile in custody, so it seems he wasn't really dead after all. Marine HQ calls smoker to give him praise and a medal. He tries telling them they didn't do a thing, the Strawhats did it all, but they won't listen, so he tells them to eat shit. Happy ending. ;)
For this arch in the story at least. Endings may vary for the stories in the 400 aired episodes after this one, but I'm taking a break from these episode reviews until I have more time on my hands. Until later!