One Piece 71
Luffy & Co meet the giants Dory & Brogy, mighty warriors from Elbaf, who have been living in Little Garden fighting for reasons they've forgotten for a hundred years.
Dory offers to share a meal with Nami & Usopp.
Luffy gets swallowed by a dinosaur and Brogy arrives to the rescue!
They all site down for a meal.
Zoro & Sanji? They're somewhere out in the jungle competing over who can get the biggest dinosaur (food).
Oh, and Mr 3 is there too + companions.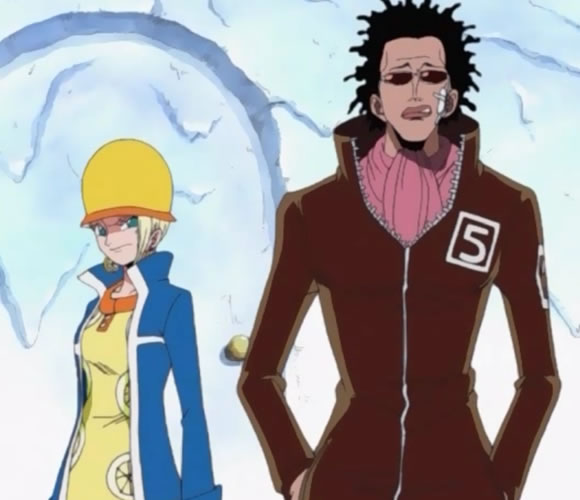 Seems like they plan on reeling in a bounty. Sail on!