One Punch Man!
I seem to only be choosing new animes to watch with 'Punch' in the titles lately. :) Last time it was Punch Line, and now it's this one! But in difference from the former (which was good, but not memorably good) this one show shows some pretty serious potential!
It's about a hero who looks very ordinary, but is really very powerful (you might even argue he's the strongest person on Earth), but he has one big problem: he can't find an opponent he doesn't instantly knock out with just one punch. He's getting bored. Life seems trivial and dull, to the point where he almost seems kinda suicidal in some of his battles (I mean come on! He's taking that giant guy's punches head on for what? When he could be dodging them?!).
I just finished the first episode, in which he beats up a wide assortment of strange villains, and then, plot twist: sub-subterraneans appear, destroying his house while he sleeps, after having already killed 70% of the population! He fights them off, but they're strong, and suddenly... he starts feeling a feeling he hasn't felt in so long! How it feels to have a real fight!! As he stands victorious, sweating, shivering, towering over his foes on a cliff of rubble, the King of the Underground appears and challenges him, and he runs that beast head on! And then: his alarm clock rings and be instinctively (accidentally?) punches it through the floor.
Sound like an entertaining premises for a show? Well, I thought so too! And not just the premises: but the show! Awesome idea, animation, comedic quality and plot aaand everything about it really. As seems to be the trend with modern (fighting) anime, it progresses at a super-fast pace, but of course, it's the first episode. This might've been more eventful than most just to get us hooked. And that I am.
I'm looking forward to following the show and catching up on the remaining, already aired 11 episodes (out of 12 total, just 1 left!). Here's a bunch of screenshots to give you a taste of content: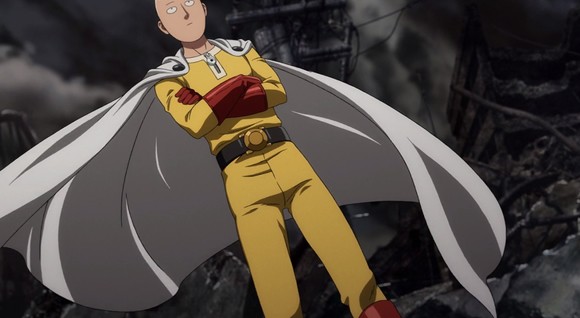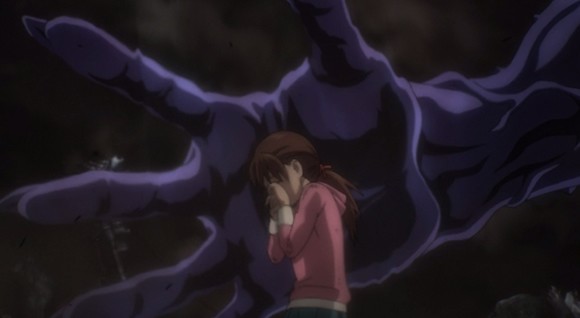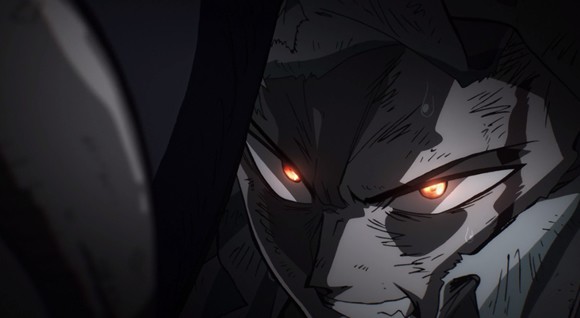 And hey, since I started typing this and took these screenshots... I watched the remaining ten episodes one after the other. Just couldn't stop! And then I watched the last one. So, here's a quick review of what follows:
The main character is named Saitama, a cyborg named Genos appears in episode 2, and soon becomes his pupil/friend. After a few episodes, we are introduced to the Hero Association, of which there is a whole world. We're introduced to a few interesting ones along the way, and in the latest episode to a bunch of them, and then... a worthy opponent appears! Finally! They have an awesome battle. He heats him down with one serious punch. And then, it's all over.
It's not always the most exciting, but it has a sublime mesh of comedy and action that feels surprisingly rare nowadays. And it's captivating! Occasionally it feels a bit random and jumbled, without a storyline consistently progressing between Episode 1 and 12, a bit like Space Dandy or Kill La Kil in that aspect. I guess you can't have the best of both worlds all the time though: series like One Piece or Bleach, that keep going and let you grow to relate and share in the trials of the different characters. But how much potential would there really be for a longer series in which the protagonist kills everybody with one punch? I would've liked to see more, but I also feel it ended at the opportune moment. It was a perfect series, and I imagine I'll be seeing it again soon. KO.
rated 5/5: friggin awesome
(That's my own Flashy logo btw, made with a few quick transitional screencaps from the anime.)