Armed Response (1986)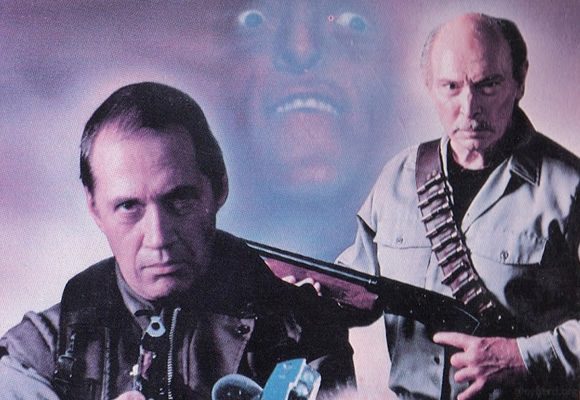 It's the eighties! The synth, the style, the Japanese, the bar... it's got all those good things a movie of the sort really needs, complete with a slow intro and cliche (but likable - or non-likable depending on the type) character. Tough guys all over. Love it.
It's a movie of the times, simple and rough, detailing a derailed artifact trade - which a Japanese crime boss just happen to have a great interest in.
I recognize some of the tough guys too: Ross Hagen, Mako, David Carradine and Lee Van Cleef. All good. And the guy who's face they keep zooming in on - the disfigured henchmen earned a roll by those unique traits of his. And of course there's a girl. It's nothing fancy, but it's good action, as flashbacks to the eighties always entail. Those were the days.
rated 3/5: not bad