Pride And Prejudice And Zombies (2016)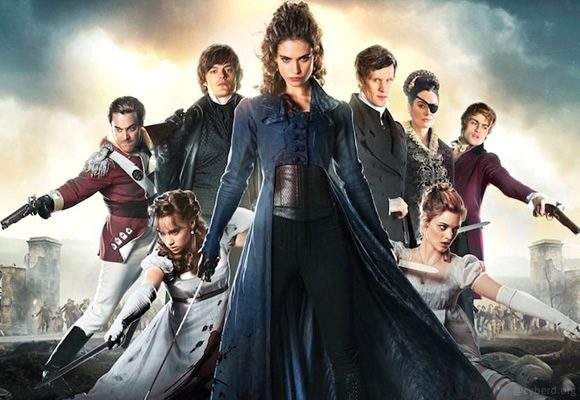 It is a truth universally acknowledged that a zombie in possession of brains must be in want of more brains.
That's how ut begins, with the words of the dark-haired daughter Elizabeth Bennet, one of five waring daughters living out in the land outside London, where since many years now zombies have been a major pain in the buttocks.
Old England and zombies, a ball, love and death, romantic letters and lots of intrigue... it's an odd combination, but there's really not much not to like here! The action's classy, the brains are plentiful, and the love letters are posh and poetic.
I haven't seen Pride And Prejudice, but it's apparently a movie just like this - based on a book with the same name... but without the zombies.
I wonder if I'd like it. This is soap opera. This is true love. This is like Titanic, but on land, with the undead, a century earlier. And you know what? It's actually not that bad...
rated 3/5: not bad