Sharknado 3 - Oh Hell No! (2015)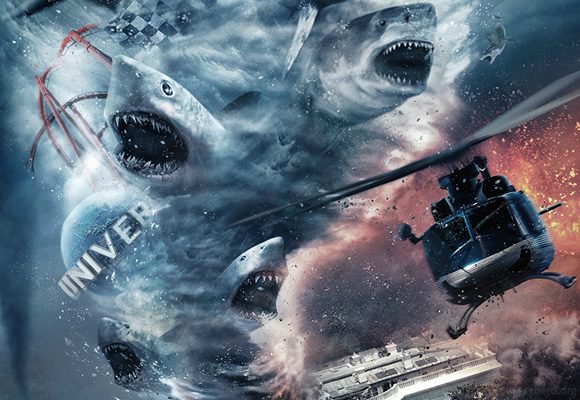 Bond intro hell yeah! From the beach, to New York, to Washington, they're at it again. Fognado, theme park, presidential chainsaw, Nova, Nascar, military planes, space... this is the one where the crazy started. It's also the one where Hasselhoff is first introduced, so there's something at least.
It's not quite as down-to-Earth as the first two, but you can't not like it either way, and it has a few new and appreciated cameos, like Chris Jericho.
Overall it's another entertaining segment, but moving into unsteady ground, to inconsistencies and more special effects.
And those special effects are still the weak point.
rated 3/5: not bad