Short Term Writer's BLOCK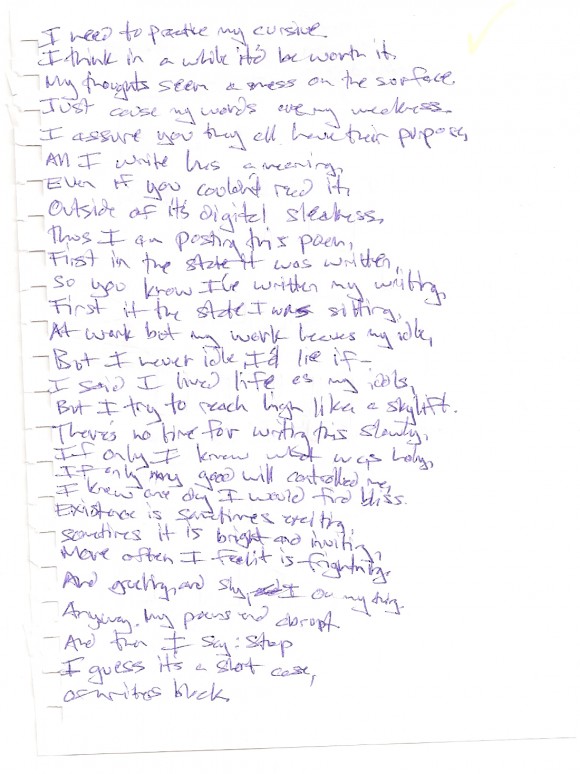 I need to practice my cursive,
I think in a while it'd be worth it,
My thoughts seem a mess on the surface,
Just cause my words are my weakness.
I assure you they all have their purpose,
All I write has a meaning,
Even if you couldn't read it,
Outside of it's digital sleekness.
Thus I am posting this poem,
First in the state it was written,
So you know I've written my writing,
First in the state I was sitting,
At work but my work leaves me idle,
But I never idle, I'd lie if -
I said I lived life like my idols,
But I try to reach high like a sky-lift.
There's no time for writing this slowly,
If only I knew what was holy,
If only my good will controlled me,
I know one day I would find bliss.
Existence is sometimes exciting,
Sometimes it is bright and inviting,
More often I feel it is frighting,
And grueling, and sly, yet I do my thing
Anyway. My poems end abrupt.
And then I say: stop
I guess it's a case,
Of writer's block.