Snitch (2013)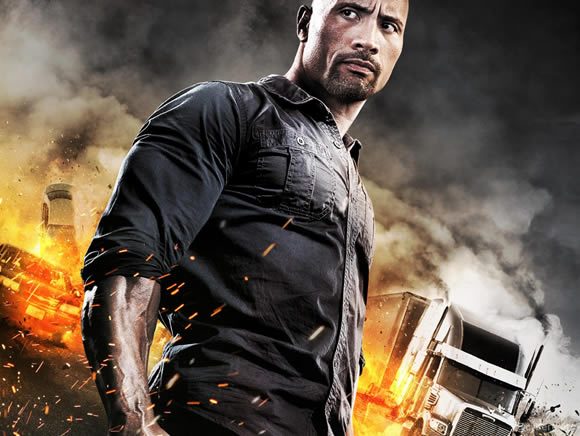 A son gets a ten year sentence for receiving a package of drugs a friend convinced him to accept delivery of, and to save him from jail his dad makes a deal with the DEA, to catch a criminal kingpin in his stead. It doesn't start out that serious, but it intensifies fast: from one gang to the next, from delivering drugs to money, from the US, to Mexico.
The Rock plays the lead, the dad, and Jon Bernthal supporting - somewhat criminal, sidekick. They're both family men from different streets of life, and this is pretty much all about how far they'd go for their families.
Also interesting is John Matthews (The Rock) actually having two wives, with one kid each, and toggling between them for the duration of the film. There's some crisis there, but he handles it unexpectedly well, as well as he handles the deal with the DEA, and getting accepted by a group of thugs, all the way to making a run for El Topo himself. The big cheese. The Parmesan of the underground.
It all happens a bit too easily, but they manage to still keep it believable, and there's nothing wrong with either action or emotional scenes. The Rock doesn't really play the immortal tough guy you might be used to, and it's weird seeing him of all people in a somewhat more vulnerable state, like his toughness can't help shining through. Because he is tough. He looks tough. Even when he acts like he isn't, it feels like he could be tougher than he is... and that does get in the way of the plot progression a little. It all seems somehow a bit too simple, and superficial, even if he puts on his new character well.
It was a good movie though. Tense. Well-paced. Well-filmed. Also with a clear message on how unfairly drug crimes are punished in the US, with prison sentences for small charges higher than even those for rape and murder. And it all works in such a way that when one gets caught, they rat out the next in line to reduce their sentence... unless, of course, they have no one to rat out, or don't want to, and their dad ends up going on a vendetta in their place, to bring justice to a fucked up system.
I do appreciate the message! And the movie: not bad.
rated 3/5: not bad