Soul Link 11
The tough terrorist guy, the one who attacked the group a couple of times, then helped the mystery girl escape. Remember him? His name is Gale, if you don't know it yet, and he's not such a bad guy after all. In this episode he dies.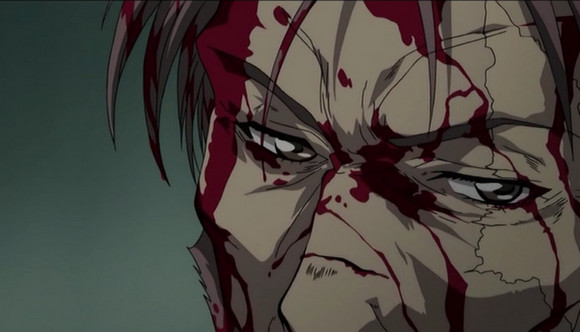 After a whole lot of shooting he blows himself and all remaining enemies into space. It baffles me that he didn't just use the bomb from the start, instead of getting all shot up first. Well, at least he goes out with a bang. He'll be mourned.
The mystery girl makes it back to the station; Karen hope's Gale is with her, but the girl just shakes her head. It's a grim wake as we near the grand finale.