Soundwave (2018)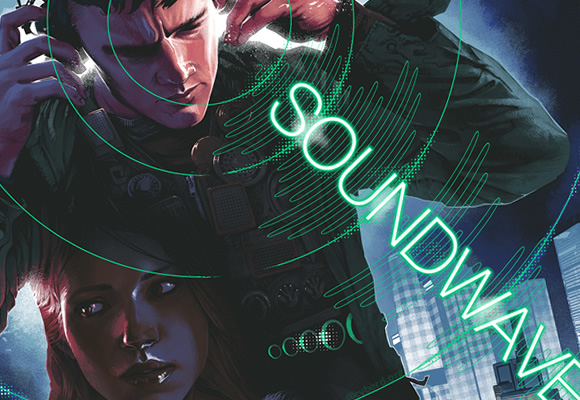 Been a while since a movie hyped me up like this one! When the credits start rolling yeaaaah. I'm inspired! I feel higher. I'm enlightened. It's in my blood. It's all around. The world is sound. The plot seems shallow but still profound. Treading the new waves, looking to new days, you done made me proud. Dylan K. Narang.
It's the story of a young inventor with a troubled past, played by Hunter Doohan, who invents a machine that can hear sound waves of our past. And then he meets a girl. Katie Owsley.
Of course there's a bad guy too - nobody I recognize but they're all good. There's loss. There's a build. It feels a little simple sometimes - I wasn't a fan of the photographic way they interpreted the sound visually, slowed down as if photos instead of film - but at the same time that's a piece of the newness here. It stands out. The fights might've been anticlimactically non-existent, and the chases never involved cars or any more elaborate forms of vehicles, but they did capture the desperation. Sometimes.
It's got that dystopian-like sci-fi synthy soundtrack too, but no soundtrack that takes over, which is almost odd considering the premise.
It's maybe not all compelling, not all entrancing - the stop by the police station seemed a little stupid, but I'm pretty close to being blown away by this one overall.
What a blast. A new one. An audial one at that.
rated 4.5/5: almost awesome
Have you noticed how cityscapes seem to be moving away from panoramic - sideway - views, to top-down and godlike ones, like the intro one here?
I thought at first it might be a stylistic shift - which felt very suitable with a premise like this, but when I think about it more I guess the filming methods have changed. From helicopters to drones. From filming from the side or front to straight downwards by default.
But it feels strange like this too. You don't see the view from a human perspective. The world comes across as an anthill of motion; no semblance to life as it really is... we're entering the sci-fi realm for real now aren't we.