Southpaw (2015)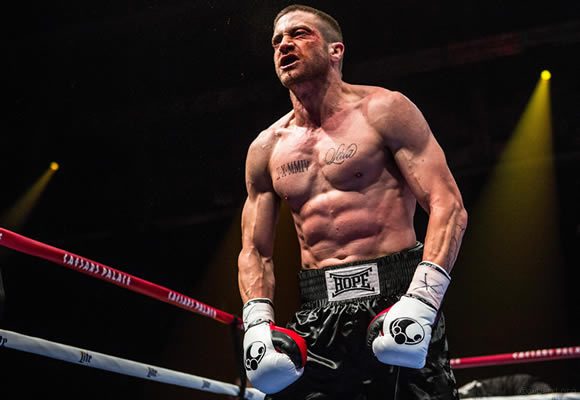 It's one more inspiring boxing movie! One intense fight! A height, a new low, and a climb to the top once again. It doesn't get more down to basics than it does with boxing, and never more inspiring either. We never do get absolute justice, or find out who killed Maureen, but maybe that's a part of the message: that you don't always get to choose. Sometimes life deals a blow below the belt, but you just have to take it, and climb up, and keep going, and fight for what's truly important in life. One day you'll get back there again.
Eminem's title track seemed surprisingly unsuitable in context (which is the reason I found out about this movie in the first place) but I'm glad I saw it. The rest of the soundtrack's great, and 50's role as manager fits well. He's as much businessman here as he seems to be in real life.
As a movie it's up there on the Rocky level of inspirational boxing greatness. Jake Gylenhall puts on a killer act. There's plenty of passion and emotion, albeit a few loose ends, and a pretty sad plot. It's life though, and in that sense Southpaw feels more down-to-Earth than most movies of the sort. Great watch.
rated 4/5: fo shizzle