Special Chabbis (2013)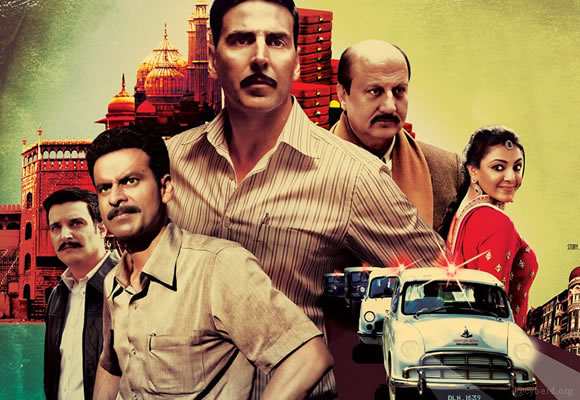 18.03.1987

Based on a real life group of con artists who pulled off many clever robberies during 1980s, and robbed famous businessmen and politicians by pretending to be the CBI or Income tax officers...
That about sums it up! Oh, and did I mention it was a great movie? Like the Bollywood version of Oceans 11, without all the bling bling, it's my thing thing.
It's down to Earth, it's clever, it's the story of a group of different people, cops and robbers... and the fact that it's all based on a true story makes it all the better. And not to forget, the main character is played by the same actor who played Rowdy Rathore - Akshay Kumar (maybe the first Bollywood name I know that'll stick... at least the last name).
Conclusively: go watch it, unlike Dhoom & Don it doesn't seem to be catered towards an internationally audience, it's not so flashy, there's not so much spoken English, but that just makes it even better.
Oh, and a great music video as the credits roll. Thought that might be best appreciated if you've watched the film. :)
rated 4/5: fo shizzle