Stand By Me (1986)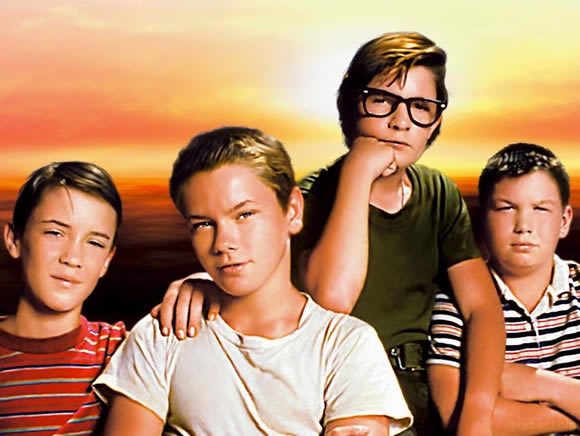 Here's a movie based upon a work by Stephen King: The Body, a novella originally published in 1982.
It tells the story of four kids, as they embark on a quest to find a dead body in the woods, and traverse all kinds of obstacles to get there. They're all twelve years old, adventuring at the end of the summer, right before Junior High, and this is their memory. A tale of bonds and characters more than it is about the dead body.
It's not that complicated, but the character's are all their own, and the one who tells the story is the narrator grown up - looking back on that one last summer. I feel like I'm looking back with him.
It's nicely filmed. The settings are hazy and warm, like my own childhood. Like when you look at old photos and think back.
It's not a very spectacular or particular story, but familiar, relatable even if it really isn't. Maybe it's because the four main characters seem to collectively embody such a mass of common traits, backgrounds and habits, from life, or movies, or wherever they're fetched from. I don't relate to any one of them, or what they go through, yet it feels like they're telling my story.
It feels like Stephen King-based movies often have that tone. That familiarity. I don't recognize any of the actors except Kiefer Sutherland - most of them were kids, after all, but they were all great. Everything was great. And maybe the lack of well-known actors help you not perceive it as much as a movie, as... something else. Like a memory. A glimpse back into another time.
I wonder what happened to those other guys? Maybe they saw them... maybe they didn't.
rated 4/5: fo shizzle