Star Trek (2009)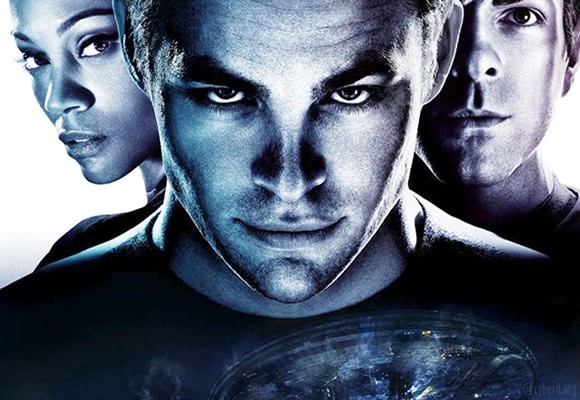 I watched this one a few years ago, on the big screen I think, but apparently I never posted a review! It was great though. I loved everything about it, from the emotional intro, to the confrontations between Spock and Kirk, to the black holes, deep space warfare and sparse but satisfying moments of intense action.
I never did grow up with the original Star Trek, but I wouldn't mind getting into the series if it was as it is now! No offense to the fandom, but if I go back now I've no doubt the classics would come across as corny, but this, this I can get into! Chris Pine plays Kirk with attitude, and the plot provides plenty of twists and turns, as the Enterprise crew get together and become (I assume) what they always were in the original series, now with a new generation of actors to steer the way.
The plot relates to time travel (I wonder if Spock meeting Spock is a twist to original series), Vulcan extinction, and Kirk's battle against his past, buddies bonding, and hey! It's a blast! Reminds me a bit of Star Wars occasionally. Especially the chase on the icy planet. Just without light sabers, with different types of alien breed, with different ships... and also not quite as interplanetary as the latter. Earth, is still home here, no matter how far that travel. I can understand how that'd give viewers a greater sense of affinity than they might with the other. It's a trek to the stars, and back home. Great watch.
rated 4/5: fo shizzle