Strip Club Massacre (2017)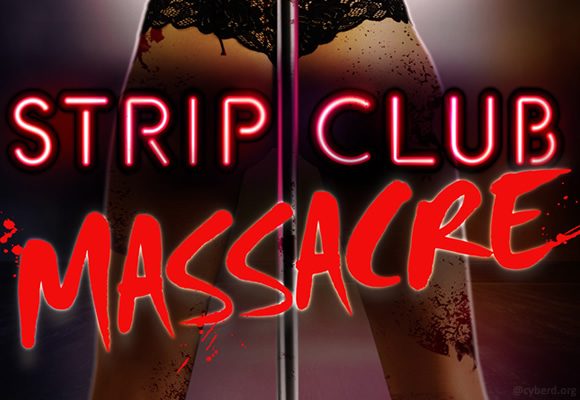 Here's a crappy exploitation-style B-movie with decent gore effects in the same vain as I Spit on Your Corpse, I Piss on Your Grave and other splatterhouse flicks. It doesn't come close to the classics though, it doesn't have any additional merit in shock value or creative twist, and I wonder why they keep making films like this with the same kind of content.
There's not much more to say. The acting's alright, but the story, motive, surprises... there is/are none. It's the kind of movie you'd see just for the exploitation, but not even that's all that good.
Cheap tricks. Subtle censorship as to make it seem 'real' by simply obscuring the action, and zooming in on fake blood and other peripherals surrounding it. You get to see as little of the girls as you do of the gore. Disregarding unenthusiastic directing and acting: it just doesn't have the edge the old movies did.
rated 1/5: shit shit shit