Welcome to my collection of flashgame reviews!

Need a game to play? This is the place you may. Find, whatever game you have in mind. And don't stop there, for more games go here. This section contains all but online gaming neglection. Browse, it's on the house.
Want a game reviewed? Send us a request.
Latest | List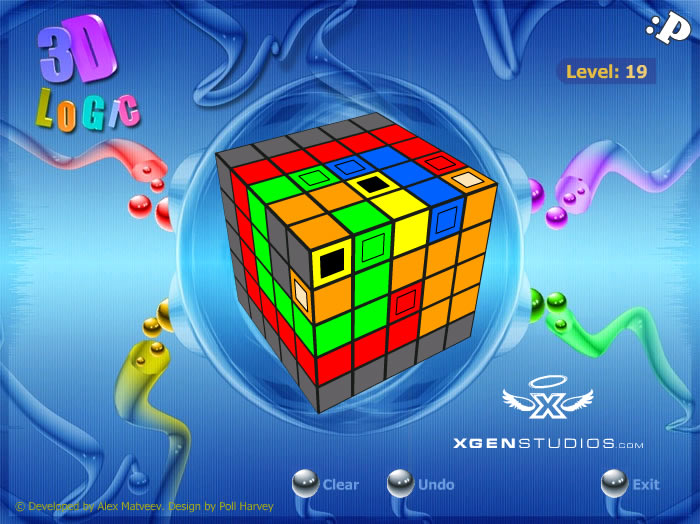 3D Logic is a puzzle game like no other. The concept is old, and I've played the same type of puzzles many times. The one I've played most is probably the simple 52-leveld version I have on my antique Sony Ericsson T200. How many levels this game has I have no idea, I never made it past level19. My brain just froze, up until here the levels were pieces of pie, but this . . .
The motive of the game is simple, connect the squares of the same color without crossing any lines. The cube rotates as you move your mouse, and you simply click on squares to change color. There's no music,
9/10 - PLAY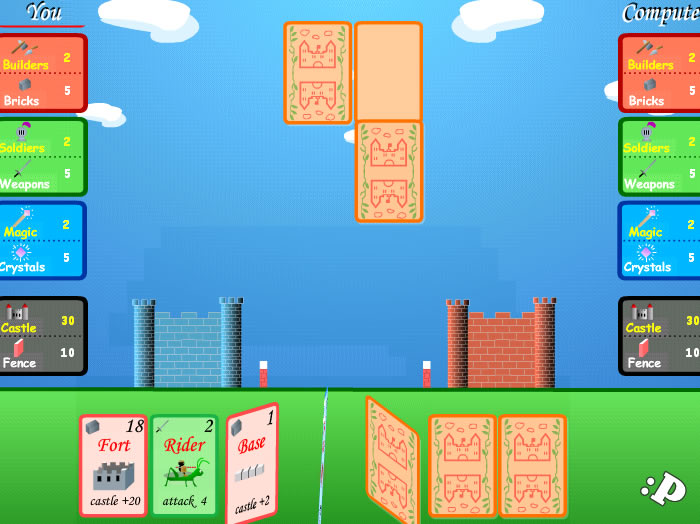 Castle Wars is a different kind of tower defence. Here you play with cards, and against a set opponnent. The gameplay is simple, but strategic, and will provide you with countless hours of oldskool battel. If you like games such as magic, or dungeons and dragons, this might be something for you.
The graphics aren't very advanced, but the game is wellmade and easy to learn.
7/10 - PLAY
Trials 2 is a another flashgame from miniclip.com. If you like stuntbike games, you'll love this. The only downside to it is that it's a demo, but nevertheless if provides you with a few minutes of high quality entertainment. Levels are welldesigned, and get harder as they go along, but there are no hinders that are unbeatable. With a little practice and routine you'll be able to ride through the levels with no trouble at all, doing a little loops now and then.
The bike goes slowly, and overall the gravity feels like that of another planet, but the controls still feel right and the engine sounds semireal as well.
IMG The hard part
IMG Level selection, complete
IMG Time flies by . . .
8/10 - PLAY
7 games reviewed
All content property of cyberd.org