The 5th Wave (2016)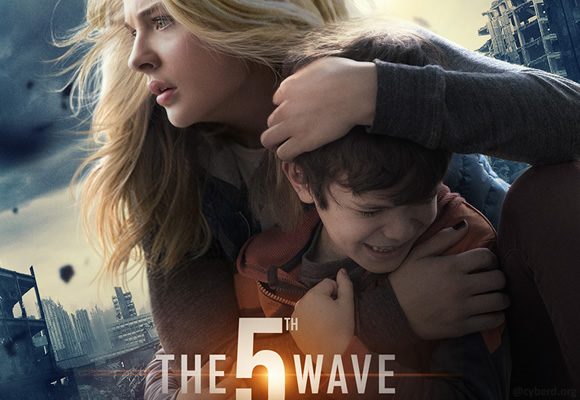 If only we'd actually listen to movies like this. Their morals. To not take things for granted. To not rely on technology so much. To not be slaves to technology. To not forget how to live.
The special effects aren't perfect. but refreshingly new in the first scenes. The water in particular. It was a bit like The Day After Tomorrow, but smaller in scale.
After that it all goes downhill. The special effect grandeur makes way for regularity, and it's only at the very end that we're taken back there again.
It seems like it's the start of another series... not quite like Divergent, or The Maze Runner, but in a similar vein. It's teenagers against the world, though with this one: against the aliens. All fighting towards a greater cause.
Chloë Grace Moretz and Nick Robinson play the main characters, and they do a decent job, but in the end... it doesn't reach the levels of greatness I hoped for. It has some They Live references, a little fighting, a lot of running, and a final showdown that just fades away... and make way for better credits. Good vibes and artful visuals. Not bad.
I hope they do make a sequel though. I'm not overwhelmed by the filming so far, but I'm interesting to see where the story goes. It is exciting.
rated 3/5: not bad