The Bag Man (2014)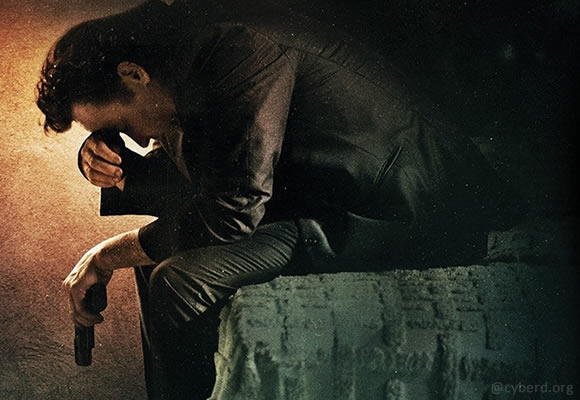 John Cusack is Jack. and Robert De Niro is his boss.
His boss sends him on a simple mission, to fetch a bag, to take it to a motel room and to stay there until he (the boss) gets there to pick it up. All in exchange for a handy sum of money. It starts in the middle of the action, and with time backs up to reveal more of an underlying plot that isn't actually as complicated and elaborate (or maybe it is - be the judge) as you might assume. It's all just a test, to see if Jack can be trusted, or not.
It's a gritty movie, dark (mainly because it takes place during one long night), dreary (ditto) and it details a rather despairing venture into murder and fateful meetings, all in or nearby the premesis of this one motel room. There's action; there's also calm, and I feel the movie does a good job at balancing the two, keeping a laid-back pace all the while managing to remain intriguing, exciting and occasionally also surprising.
John Cusack's a great actor, as are most of the other people in the movie, and the filmography is equally professional. It's a good thriller, no more no less, maybe a bit more in its frequent elements of surprise, brutality and patience. Good watch.
rated 3/5: not bad