The Boss Baby (2017)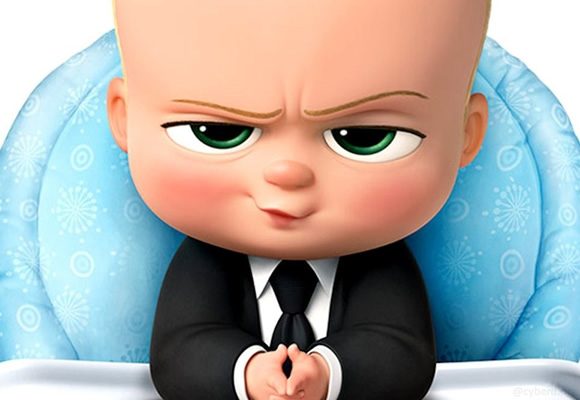 At a first glance I thought this would be a feelbad movie a la Despicable Me, but... they turn it around, and the main character's an impressively good main character! So optimistic even when he's depressed. So imaginative. So kind. You never get the impression he's just spoiled. Well, rarely ever. Maybe you do at first impressions, but it's good it's there a while or you really wouldn't like how the movie starts out.
The story's one of a suit-wearing, briefcase-carrying baby, [that] pairs up with his 7-year old brother to stop the dastardly plot of the CEO of Puppy Co, but it takes a while before they really start getting along.
The creative imagination at the beginning is probably a big hint, but I didn't get it then. I took the movie visually, and the great thing about it is that you can take it both ways. It's made to be that way, and as the characters grow on you, and go on their entertaining but serious adventure you keep getting surprised by the creative angles, changes in style, and perception, and the overall so very light tone of humor, even when they're in a real pickle jar.
They even managed to fit in the triangle is the strongest shape in nature in a way you won't ever forget it. Illuminati or no, that was pretty awesome! Awesome because it's a fact that correlates to design, and uneven numbers, and is much-forgotten in the flat designs of modern responsive web... but that's probably something most people don't get the same awe from. Maybe it'll affect people subconsciously and the 3.0 web trend will start changing hmm...
But this movie was lovely, and what the world needs now, is love sweet love. Great watch. Refreshingly creative, and different, and familiar all the same. For all ages.
rated 4/5: fo shizzle