The Breakfast Club (1985)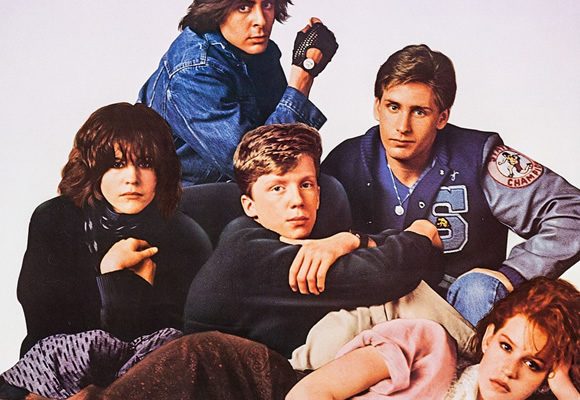 Five high school students meet in Saturday detention and discover how they have a lot more in common than they thought.
I found an old classic I'd yet to see! So me and good buddy Bear decided to watch it... and it was alright.
Judd Nelson, Molly Ringwald, Emilio Estevez, Ally Sheedy and Anthony Michael Hall play the main characters, and when their names popped up during the movie intro we both recognized... not a single name! All icons before our time, they were.
They weren't bad though. They showed emotion when the situation called for it, and personality when it didn't. The movie takes a comical approach to a serious topic: those misunderstood kids, but it takes a long time for the pace to really pick up, and though all dialog serves a purpose it just doesn't always feel compelling enough.
There are some good scenes, especially towards the end, but I imagine a modern take on this movie would have a lot more going on. It's that kind of movie where you start wondering if it was worth watching... but when it's over you're still happy you did. The little moments and build-up of emotion make it worth it after all. I guess it is a classic after all.
rated 3/5: not bad