The Demon Suppressors: West Barbarian Beast (2021)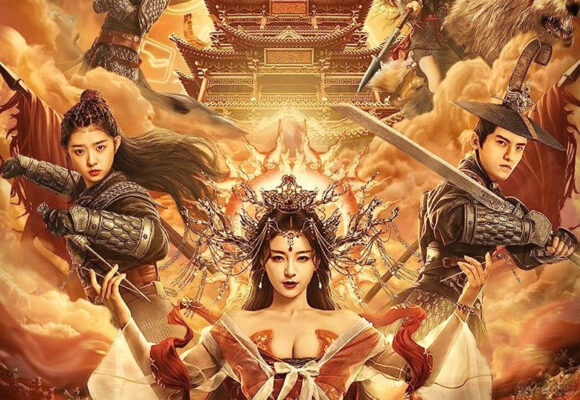 Seems they left the opportunity open for a sequel with this one, both with the disappearing witch and with the General in the credits...
Plot-wise it's messy - too many characters to keep track of, and a complicated feud you're hastily thrown into, with relations that are all but clear from the get go - though you figure 'em out along the way.
The special effects are sometimes seemingly aged and unbefitting too, especially with the wolfs and birds.
But then you get to the battles! To the Golden Buddha, and the final showdown between the two with the power of the beast king, and it's just about as bad-ass as you could ever hope it'd be! The giant sword arm was awesome.
Reminds me of Final Fantasy.
I love the fights. And you grow with the characters, and end up enjoying the storyline too when finally you really start getting into it; understanding it.
It's all about the age old feud after all, the war that could've been avoided, with one playing her puppets behind the scenes...
It's messy, it's heavy with special effects - which sometimes look awesome and sometimes disappointingly fake, but in the end... really cool. Good sceneries too. And a good crew.
It's far from flawless so no 'fo shizzle' entirely, but I did really enjoy this movie.
rated 3.5/5: not bad at all