The Equalizer (2014)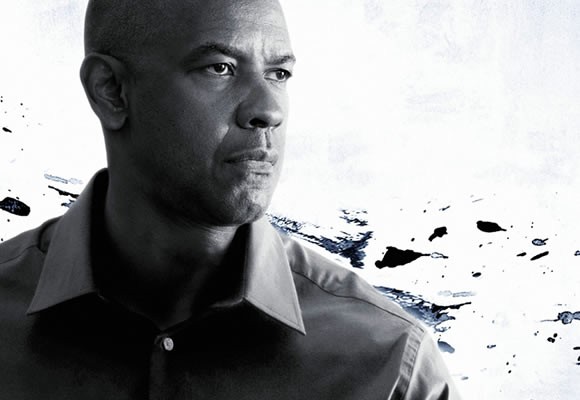 It might seem dull at first. It might seem peaceful. Ordinary. Routine. Denzel Washington is a regular anybody, pedantic, sleepless, working a reguar 9-5 job in a store for construction equipment. He helps out. People like him. He doesn't make a lasting impression.
That all changes when Alina ends up in the hospital. He waltzes into the office of a Russian mob man and asks to buy her freedom, but freedom is one of those things you just can't buy. Just like peace. Just like all the important things in life. He gives his opponents a fair chance. He never touches a gun. He re-visits his parents, who thought he was dead for a long time. So... who is this mysterious stranger, really? It's better we don't know. The mystery is part of his presence, as is the case with his Russian counterpart; nemesis.
There's a lot of presence in this movie. After watching plenty of B-movie action, good actors stand out, good filmography, balance between light and dark, creative action but more so dialog that builds up the suspense. Presence. Professionalism. Good watch, and Eminem's heavily spammed Guts Over Fear (on YouTube, pre-release) fades in as the credits roll.
rated 4/5: fo shizzle