The Glimmer Man (1996)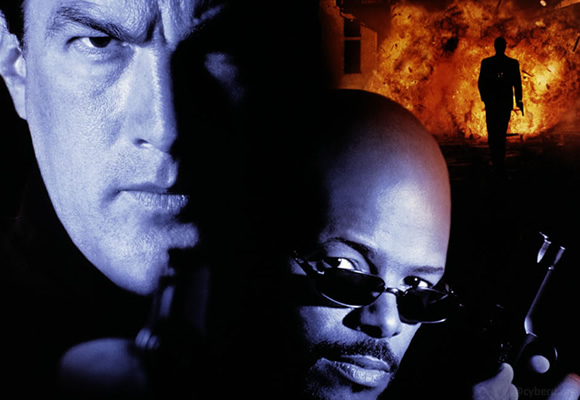 Two cops are forced to work together to solve a chain of mysterious killings by a killer nicknamed "The Family Man".
If there's a reason Seagal's still getting all those roles this might be it!
It's a solid movie. Witticism. Punchlines. Solid action sequences, a somewhat predictable but still exciting plot that moves you through the motions and explosions, and Keenen Ivory Wayans is the perfect counter to Seagal's trademark poker face. Some other well-known names here too: Brian Cox, Bob Gunton, John M. Jackson...
If I didn't know his mannerisms so well already this'd be the kind of movie that'd make me go looking for more, thinking his appearance here might've been an act, and a good one at that. But that's just how he is. With this one it worked. I'm glad.
The movie though... can't say a bad thing about it. In the end I even forget about his somewhat predictable speech patterns and potential impediments. It's just a blast all the way.
Great pace. Great filmography. Great action, most of all.
rated 4/5: fo shizzle