The Green Inferno (2013)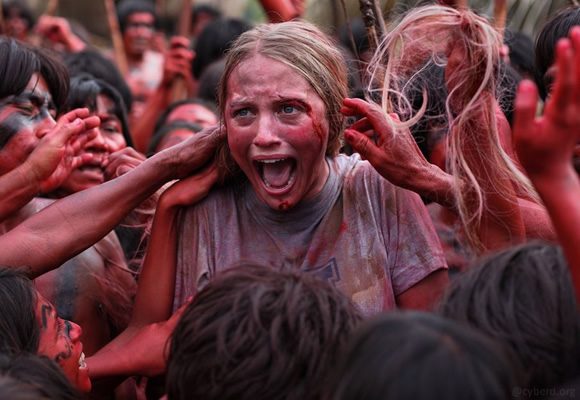 Can't say this movie didn't have any redeeming qualities after all! It may not have been the most realistic, the CGI might have been trash, and the whole SJW movement (not to mention Alejandro) might have been more disturbing than the natives, but the blood looked real and the creepiness... you can't take away that creepiness. You really can't.
It's a movie about a group of student activists [who] travel to the Amazon to save the rain forest [yet] soon discover that they are not alone, and that no good deed goes unpunished.
A good buddy recommended I didn't watch this... but although I definitely won't be watching it again I am glad I did. It had its moments, shock and visual appeal, and it went out with a good message, not just regarding the saving-the-world thing but also that it's not all black and white, and you'd better be wary of what you choose to risk your life for. There are different ways to make a difference. And there are different differences you can make. Something like that? Good message but... could have been better.
rated 2/5: decent