The Lost Bladesman (2011)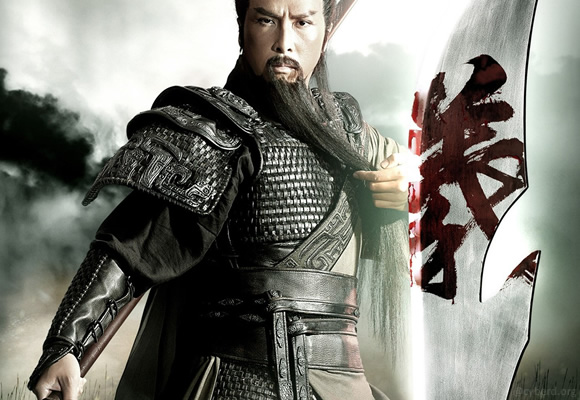 Donnie Yen's the Bladesman. The kind sheep in a land of wolves, in a time of war and slaughter.
The story tells the tale of the real and legendary Guan Yu, as he travels to reunite with Lieu Bei, slaying generals along the way.
He apparently played a major role in the civil war that led to the collapse of Han Dynasty and the establishment of Shu Han of the 3 Kingdoms, making Liu Bei its first emperor... though going by this movie it seems more like Cao Cao would've been the one. Or for a while not been one at all - betrayed by those who served him as he was.
Wen Jiang's great as the latter though, and so is Donnie Yen, and the girl too. Everyone's great really. There's just a little too much intrigue for me to follow, or maybe a bad translation, since I can't seem to keep up with all the events that transpire throughout the film.
It looks great though, and is enacted ditto. It plays great. The fights are great. And of course - being the type of movie it is - it's not without those sadder moments, and they are sad.
It's a great movie in all regards, and even better when it ties in to real history too. I'm just a little disappointed I didn't follow the plot entirely through the movie itself. Had to read up after.
rated 4/5: fo shizzle