The Medallion (2003)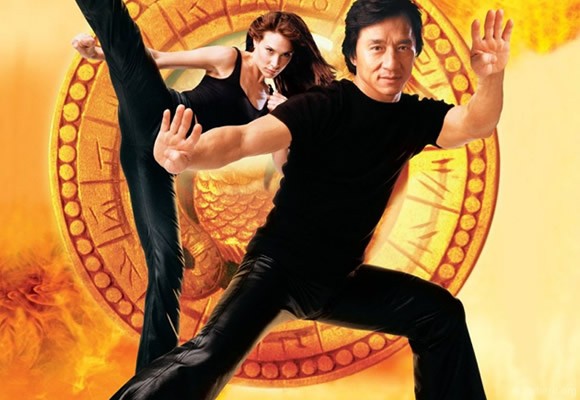 Last time I watched this movie I didn't get the best impressions from it. I felt (as I do with many of Jackie's newer English movies) that the cultures don't always combine well, that the comedy feels forced, that Jackie's accent is comical (and not in a good way) and it's hard to really get involved... but at a second glance it's not that bad.
Jackie's English accent makes more sense here than in a lot of his other movies, his British co-actors are genuinely funny (sometimes), I just realized Scott Adkins plays one of the bad guys (:O) and the whole sped-up action-magic thing is actually... pretty cool! It feels almost like a retake on Yuen Biao's Kid From Tibet (an old movie with horrible special effects, but awesome acrobatics).
All in all it's a comical; imaginatively creative story, with occasional action. I do miss the old Jackie, the one who was more of a witty; unintentional funny guy than the constant fall guy, but this is comedy too. The 'superhero' phase put me in a good mood, as does the whole movie really, it's one of those good mood movies with some memorable stunts, though nothing as spectacular as his older works. Good watch.
rated 3/5: not bad