Why Him? (2016)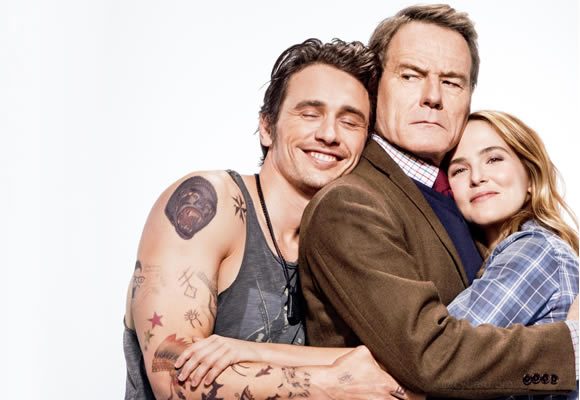 Here's a pretty fun comedy, starring James Franco, Bryan Cranston, Megan Mullally and Zoey Deutch as main cast and family. There's also Keegan-Michael Key! Yay! He always adds something... good or bad.
The movie's mostly about a father very reluctantly attempting to accept his daughter's boyfriend into the family. There is a mother too, but she's easy to sway. The father's the fatherly one, and the one the boyfriend attempts to bond with, which is difficult because they're pretty different, and that boyfriend is pretty crazy... but in a good kind of way. His profane vocabulary and reckless abandon are matched only by his boundless energy, optimism and kindness. As the father says at the end of the movie: you don't have a shred of dishonesty in you, do you?
It's goofy but good, crude and crazy, cozy, comical, and both way too over-the-top (like that bukkake joke), and grounded; amicably amusing.
The humor plays on a lot of stereotypes, and age, and generational differences, but it does so in a good way, and has an appreciatively -non-cheesy approach to the topic of true love too. Feelgood watch.
rated 4/5: fo shizzle