Spider-Man: Homecoming (2017)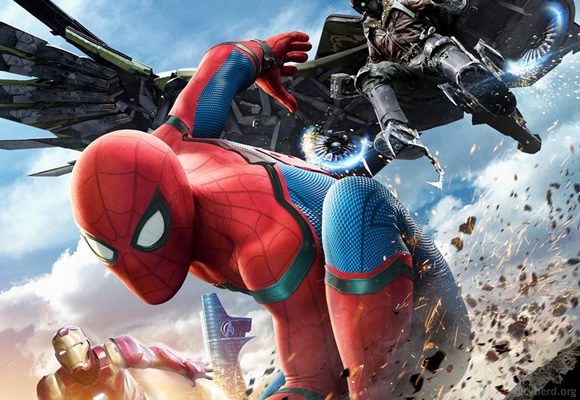 What happened to spider-sense? What happened to the darkness? What happened to the old and corny? The new dude's just not like the old one. He's more like a sidekick, and it feels almost like they're trying to make a new Deadpool out of every one of these guys now. Too much comedy at the expense of themselves.
I do appreciate the Stan Lee cameo (as always), the Captain America PSAs, and the Tony Stark moments were cool too, but it takes all the way until the end of the movie before you really start getting into the Spider-Man vibe. For the bigger part of the movie... it's too much.
And they're getting lazy with the CGI as well. Especially in the early stages of swinging through the city it looked more like game animation than real CGI. Like something they might've borrowed from the animated counterpart (though that one was totally different - in a good way).
This wasn't all it could have been! This really wasn't the reboot I was hoping for. It might've been wrong to boot the same story the same way for the fourth time in a row if they aren't planning to take the same route with the sequels, but this just felt like the wrong way to jump into the story. And what happened to the romance...?
Overall this was a great movie, just not the Spider-Man I'm used to, and the lazy CGI is a pretty noticeable production flaw. I liked it but... I'm a little disappointed too. Plot-wise it's the usual plus a little Iron Man.
rated 4/5: fo shizzle