Fairy Tail 49
So, finally I have time (yeah right, but I'll take time -_-) to dive into the second season of the amazing anime we know as Fairy Tail. I'll keep the summaries as short and simple as possible cause all I really want to do is enjoy the episodes. The problem with summarizing Fairy Tail episodes is that so much happens in each episode. At least that's been the way until now. So what should I do dude? For starters I'll set a limit at 80,000 words per summary. If I can't keep it below then there's some serious trouble to be had. :P Anyway...
The episode starts with a quick flashback on the last season and Laxus getting expelled, and then it's time to tie up all the loose ends. Natsu isn't happy with the decision, he still wants to have a rematch, but when he's made aware that Makarov isn't happy either, he calms down. We get another look at the brand new Fairy Tail lair too, looking good!
Makarov tells us how Laxus was weak as a child, and that Ivan (his father) embedded a lacrima (magic stone) that lets the user use dragon slayer magic into Laxus body.
Raijinshuu (Laxus old personal body guards, whom he told to stay with Fairy Tail), are making themselves as home. The one that isn't goofing around, Fried (or something like that) convinces Makarov not to quit his job, something Makarov is seriously considering after kicking out Laxus.
Moving on to another subject, Lucy's lack of boyfriend. The whole episode is basically about her fated encounter, whome she never encounters. Instead she decides to go on a mission with Natsu & Happy, but before that...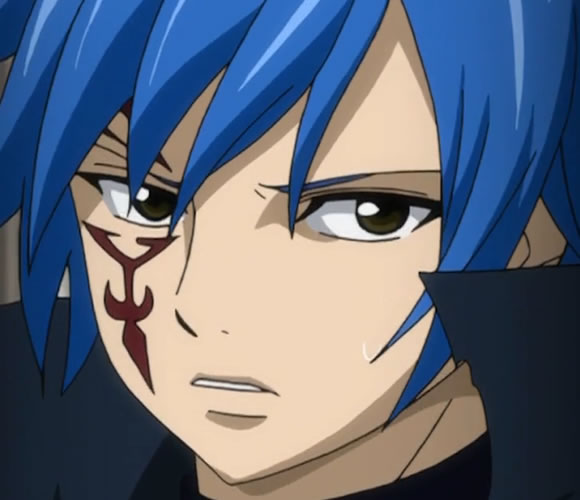 Mistogan's identity is being wondered about.
The winners of the beauty contest are announced.
A reporter comes to do a report on Fairy Tail.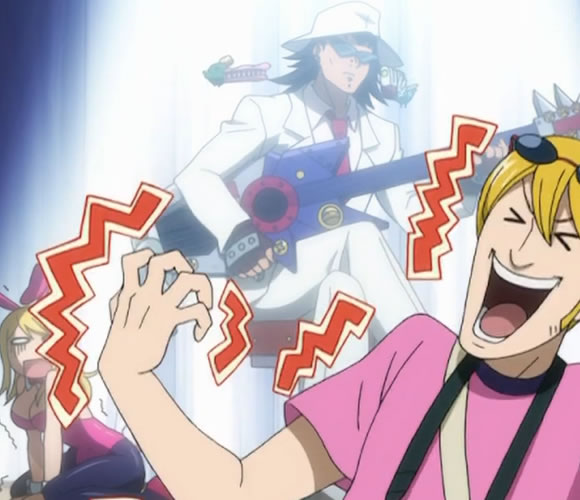 Above was just a daydream. This is how it really went. It all ended with a big fight and the reporter getting knocked face down in the middle, as usual, but he kept his cool so expect an explosive report later on. ;)
And then, it's time for a new mission!