One Piece: Stampede (2019)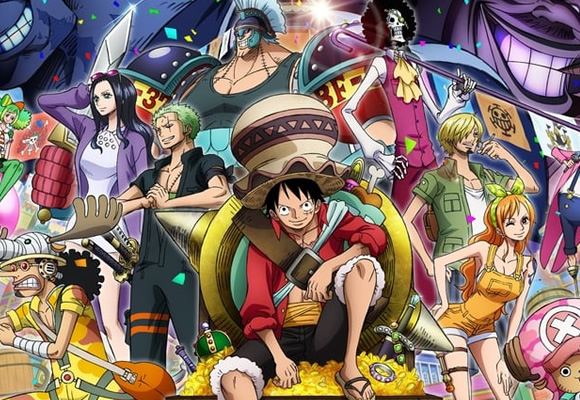 It's got the trademark characters, the pirate party vibe, the action, but those special effects... it really isn't what it used to be.
The island the movie takes place on (one big treasure hunt/party one - déjà vu of earlier movies) looks pretty bland too. Though it gets blander. After the initial glimpse at the party it's soon blown up, and suddenly it's just an empty; dusty; rocky desert, with a dystopian dark ocean around it, with the camera panning over the lands; occasionally taking brief dives down into the shadows below. Whatever happened to the mood? And detail?
It's good to see the gang again, but this doesn't feel like the proper reunion. It's not as much an adventure as just a fight. A mess. The whole lone wolf and strength thing is done to death at this point too, but I'll admit I did smile at the ending, so there's something.
Both the series and the movies seem to getting somewhat repetitive though, whereas earlier on the movies in particular were always a testament to somewhat higher quality in all regards.
Hope they step their game up with the next one.
rated 3/5: not bad