Contract To Kill (2016)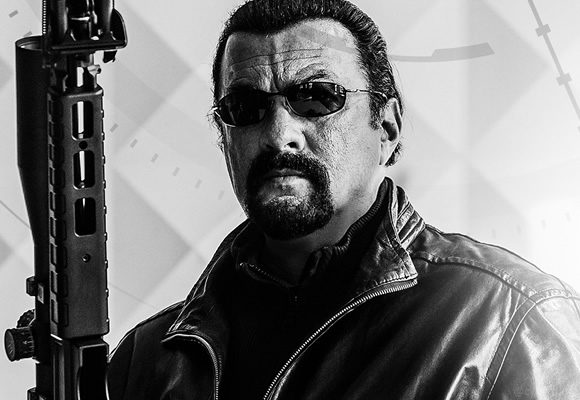 It's another Steven Seagal movie! With a bit too much backstory explained via too much dialog, and way too much trying-to-look-cool without doing all that much of value.
I'm starting to recognize that as maybe the main reason Steven Seagal's B-movies are exactly that: B-movies.
Maybe the problem isn't the dialog though. The problem is they're always standing or sitting still during the dialog, and there's just too much dialog. Lack of motion? Too much. Even when they don't speak they're usually waiting, sitting, standing, panning or moving in slow-mo.
There's nothing wrong with the action, or the quality, but those parts are drawn out and superficial too, and all of this is why it's a B-movie.
They dove in deep with regard to the script, and yet that drone should've been an immediate giveaway too. Inconsistencies and 'lack-of-authenticity's.
Those aren't all that A either.
I do commend them on the lack of special effects and such stuff that fucks up so many a modern movie these days, but the superficial level of cool, the occasional misstep, and the massive plotting: there's just too much.
Maybe this would do better as a book than as a movie.
rated 2/5: decent