The Cozy Carrot Cove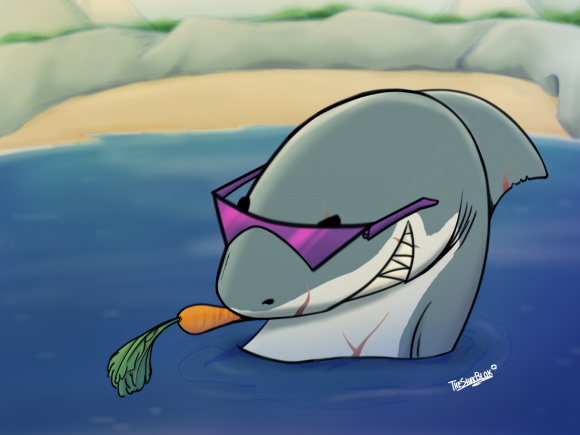 Requested a shark with purple shades and scars eating a carrot; coasting around a calm blue ocean cove, and here he is! Courtesy of @TheShokBlok.
He's the ocean boss with the dopest jaws - a death defying beast who feasts on basil and leeks, in the grizzliest abyss of wilderness - the sleekest peep in the deep. Seemingly equally awesome as Frozen was.... yet a bit more summery. ;) Get some sun and be. Free like bumblebee! Till the cold and thunderous fall...
Happy Summer y'all!